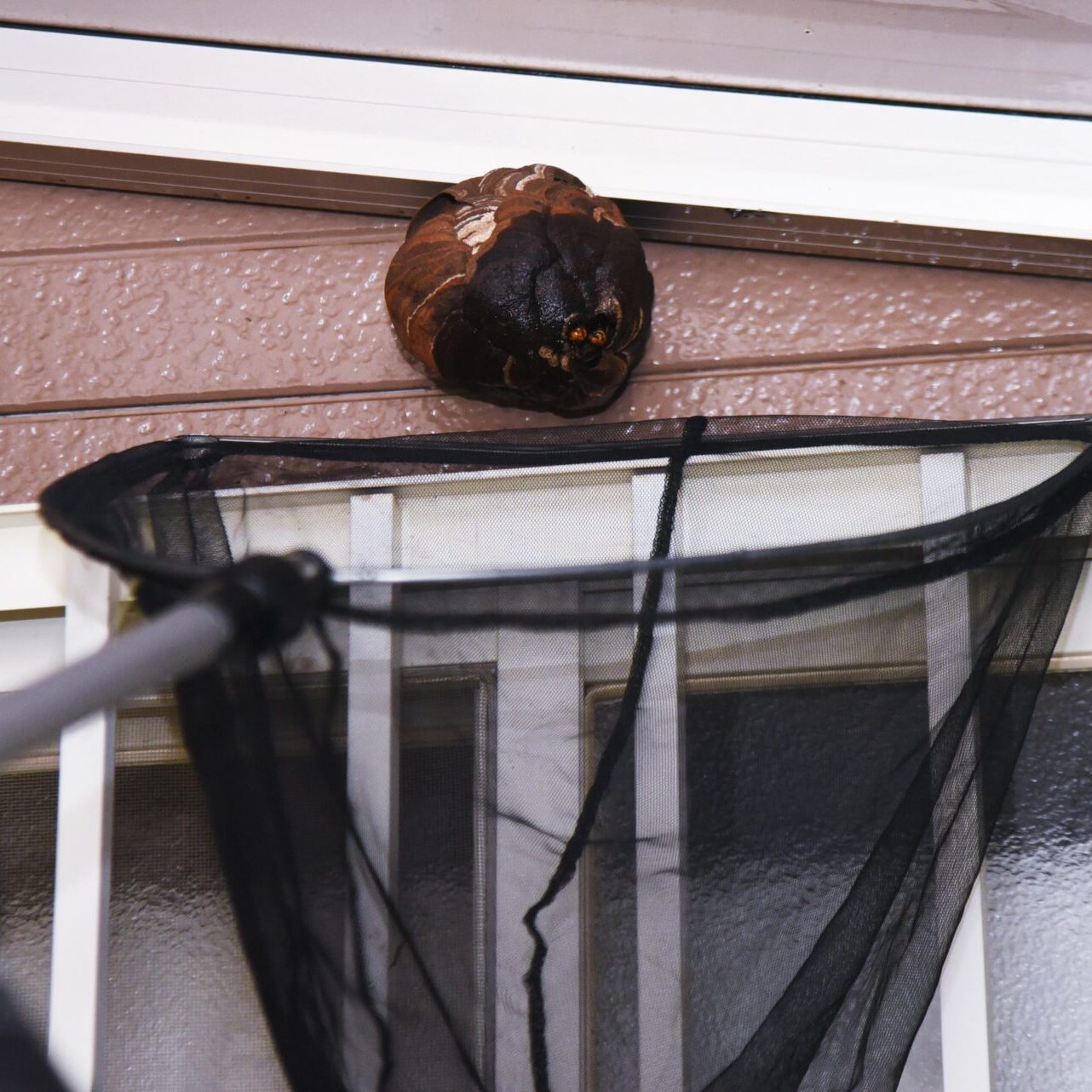 Wasp, Hornet & Bee Pest Control Services
The Bee Hunter of Massachusetts specializes in the removal of stinging insects, including bees, wasps, hornets and yellow jackets. Our experienced team can safely remove these pests and bring peace of mind back to your home or business.
Nests and swarms of bees, hornets, yellow jackets and wasps can quickly take over your home in walls and ceilings, on decks, in sheds or yards.
Through a rapid response and removal system, I can quickly find and destroy bees or wasps that are threatening your property. The majority of bees die instantly and the ones that don't will within the next few days. I warrant in writing that your problem with stinging insects is permanently resolved. If they come back, so will I!
I am a fully insured and certified, experienced bee exterminator.  All of my work is guaranteed in writing.
READ MORE ABOUT ME AND MY EXPERIENCE
You can contact me to discuss your bee or wasp problem, and I will provide you with a free estimate and suggest a time when it is convenient for me to come out and remove the bees.
If you're not sure what type of bee problem you have, check out my FAQ page. I answer common questions such as how to get rid of bees and what steps to take when your home is being invaded by unwanted stinging insects.
24/7 Rapid Response and Removal
To Get a Free Estimate on Removing Unwanted Bees or Wasps, Please Contact Rusty at 508-471-6437
CALL NOW
The Bee Hunter of Mass Services The Following Areas:
Bee removal service area includes, but is not limited to:
• North Worcester County
• Blackstone Valley
• Metrowest
• Middlesex County
• Norfolk County
North Worcester County

• Berlin
• Clinton
• Devens
• Lancaster
• Leominster
• Shirley
• Lunenburg
• Boylston
• West Boylston
Blackstone Valley
• Grafton
• Hopedale
• Mendon
• Northbridge
• Upton
Metrowest
• Ashland
• Framingham
• Holliston
• Hopkinton
• Milford
• Natick
• Sherborn
• Southborough
• Sudbury
• Wayland
• Westborough
• Stow
• Maynard
• Hudson
• Marlborough
• Northborough
• Shrewsbury
• Acton
• Boxborough
• Littleton
• Harvard
• Bolton
• Hudson
Middlesex County
• Concord
• Lexington
• Lincoln
• Littleton
• Marlborough
• Maynard
• Newton
• Shirley
• Stow
• Waltham
• Wayland
• Weston
Norfolk County
• Brookline
• Dedham
• Dover
• Franklin
• Medfield
• Medway
• Millis
• Needham
• Norfolk
• Norwood
• Walpole
• Wellesley
• Westwood